HIRE COSTS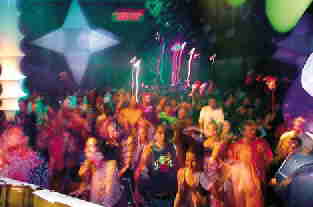 The hire costs for the Gold Coast Function Centre naturally vary with the type of function which it is hired for.
However, as guideline, the cost for a typical function is around $3,000 (does not include School Formals Afterparties - see below).
This includes 4 staff, use of PA/Music system and all cleaning etc..
Keep in mind that since the Gold Coast Function Centre is strictly BYO, you will gain massive savings by organising all your alcohol at discounted bottle shop prices instead of expensive bar prices!

HIGH SCHOOL FORMALS AFTERPARTY COSTS
(incl event staff, DJ, PA. lights, security and cleaning.):
Up to 100 guests: Minimum function cost $3000

Above 100 guests: $29.95 per person
We can arrange affordable bus transfers to and from venue. Please inquire using our contact form